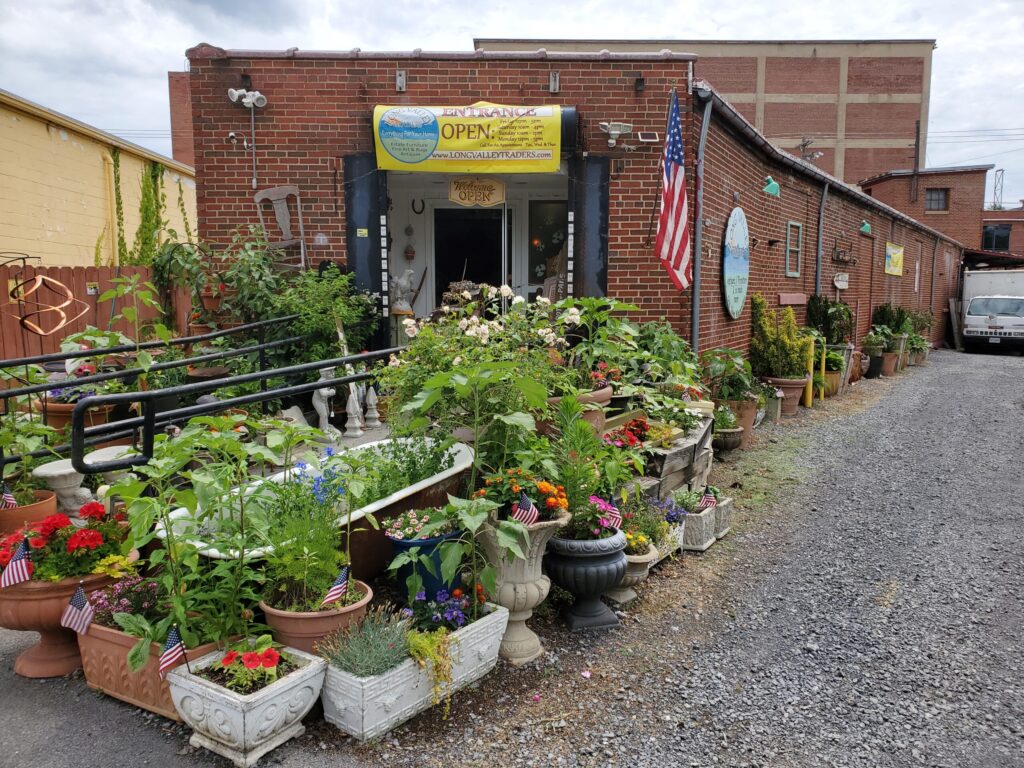 Long Valley Traders in beautiful, historic Winchester Virginia – is one of Virginia's largest retail outlets for superior upscale furniture and vintage antiques. We carry a vast array of Henkel Harris, Theodore Alexander, Maitland Smith, Stickley and more.

The surrounding showroom is full of hand curated, high quality home decor, classic country collectables, Persian and hand woven rugs, period lamps and clocks, framed art and prints, bronze statuary, interior and exterior furnishings and so much more.

Our furniture is a great source of pride for us. Each piece is expertly maintained, thoroughly vetted and easily accessible for your inspection while on display. While shopping, you are sure to find any number of unique, quality items for every room in your house – tucked away in every corner of our 14,000 square foot showroom spread across 2 floors.

Our extensive selection features many hard to find, one-of-a-kind historical items and a wide variety of "barnfind" project pieces. It's a great journey and well worth the trip for anyone looking to travel back in time and take a period treasure back home. Books, equine, stained glass, cutlery, culinary and kitchen, lighting, floor and wall, wood carvings, decoys, outdoors and fishing, beer steins and militaria.

The list goes on. You'll just have to come take a look! Our aim is to be a fun place to shop. For all of your home decor needs and balm for your collectible itch, this it the place to consistently find an array of hand crafted quality items at great prices. New inventory arrives each week. We have items coming in all of the time and will post them to our website and social media pages as quickly as possible.

Sometimes they hardly make it off the truck and into the showroom before they are sold, as our clients are there waiting to see new arrivals! Please feel free to contact us with any questions, or wish-list desires you may have, or to schedule an appointment for a tour of the store during our off hours.
We look forward to seeing you soon!
Sunday 10AM–2PM Monday 12PM–5PM Tuesday–Thursday Call for appointment Friday 12PM–5PM Saturday 10AM–4PM
Need Help With Your Estate? We buy items from estates and find them new homes. Large or small, we may be able to assist. Call us anytime for an appointment.
Questions? Get fastest response by phone: 571-334-0781
Accepted Forms of Payment